So grateful for the generous support
Yachting Malta Limited is a public-private partnership set up, in April 2015, by the Government of Malta and the Royal Malta Yacht Club.
Its primary role is to enhance the growth and quality of already established events whilst identifying and attracting high profile yachting events to the Maltese Islands, including sailing regattas, power racing, boat shows, yachting awards & conferences.  
Another role is to foster and promote yachting and associated international activities with an emphasis on the young.  This includes education and training in the fundamentals of sailing, powerboat racing and water safety.
Yachting Malta have been active in consolidating and formulating relationships with the maritime industry in Malta as well as improve the infrastructure of sailing Clubs in conjunction with the Malta Sailing Federation.
Bull Europe Limited was established in 2015 as a partnership between Bull Outdoor Products Inc. and AG Investments Limited, their Maltese partners, to serve as a hub for Bull BBQ supplies to Europe, Middle East and Africa (EMEA). The reason for choosing Malta as a hub for the distribution of BULL BBQ products, are the following.
Strategic Geographical Location of Malta in the heart of the Mediterranean connecting Europe to Africa and the Middle East.
Numerous and Flexible Shipping Trade Lanes passing through the Malta Freeport.
Export Shipping rates and Transport Routes.
Linguistic flexibility of the Maltese people and easy adaptation to both the European and African cultures.
Wealth of Skill and quality workmanship within the Maltese workforce.
Availability of quality finishing materials in close proximity.
The Chosen Strategic Partners Group manufacturing, management and marketing facilities.
It is Bull Europe's No.1 priority to establish, as in the US, a network of Distributors, Dealers and Contractors in order to serve the designated territories (Europe, Middle East, Africa and the UK), to keep Bull customers well served at all times.
Our range of products include Charcoal Built In BBQs, LPG Built in Gas Barbecues, Natural Gas Built In BBQs, American Designed Stainless Steel BBQs, Wood Fired Pizza ovens, Outdoor BBQ Kitchen Islands and Outdoor Bar Entertainment Islands.
Dorado Games is an established games studio located in Balluta Bay on the sunny Maltese Islands. We're focusing on designing, developing and marketing digital online games with a focus on mid core players from all over the world. In a relaxed yet productive environment the team draws on knowledge from more than 60 published titles across many platforms.
Our crew has worked on international titles like Wolfenstein, Battlefield and Battlestar Galactica Online. Being a member of the Stillfront Group Family, we are supported by a strong partner network all over Europe. Just a short hop from most European locations by plane, the entrepreneurial and creative vibe of the island drives our international team consisting of German, Maltese, Hungarian, Chinese and Polish nationalities.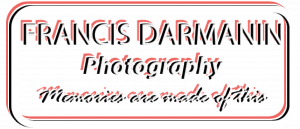 Francis Darmanin Photography
Become a Vikings supporter!